Classic Bread Dip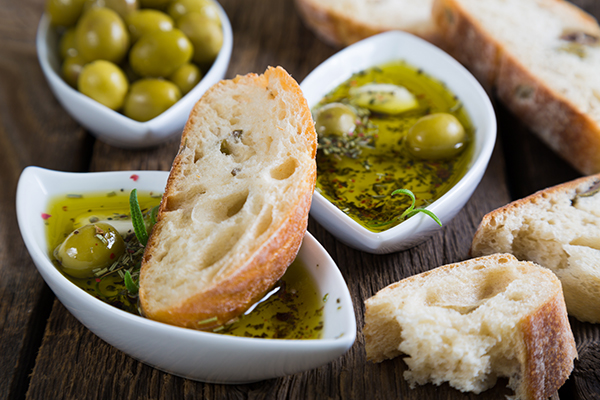 There is nothing better than freshly baked bread and a classic dipping blend. There are many variations and they are all amazing, our classic house blend is perfect as an appetizer or accompaniment to any dish.
Extra Virgin Olive Oil is a key component for this recipe but you have many options. We like to use a Robust Varietal Extra Virgin Olive Oil for it's smooth taste with a nice peppery finish but almost any flavored oil will also work just as well.
The sky is the limit when choosing a Balsamic to vary the flavor of the blend. Traditional Balsamic is the most popular to use but savory flavors also work really well. Some great alternatives are Garlic, Onion and Rosemary or Fig.
This dipping blend also makes a great salad dressing and you can experiment on the ingredient ratios for a sweeter or more robust blend.
Ingredients
Instructions
In a small bowl, pour spice blend and top with olive oil. Mix well with a fork and let sit for at least 5 minutes
After the spices have absorbed some of the oil, add the balsamic and stir one more time.
---
We also have Gift Sets that accompany this recipe, each set contains everything you need to make the recipe with enough to spare to make multiple servings.