Easy Refrigerator Pickles
This is a very simple and easy way to pickle almost anything, they will last a couple of weeks in the fridge. Because they are not canned in the traditional manner, they should always be kept refrigerated.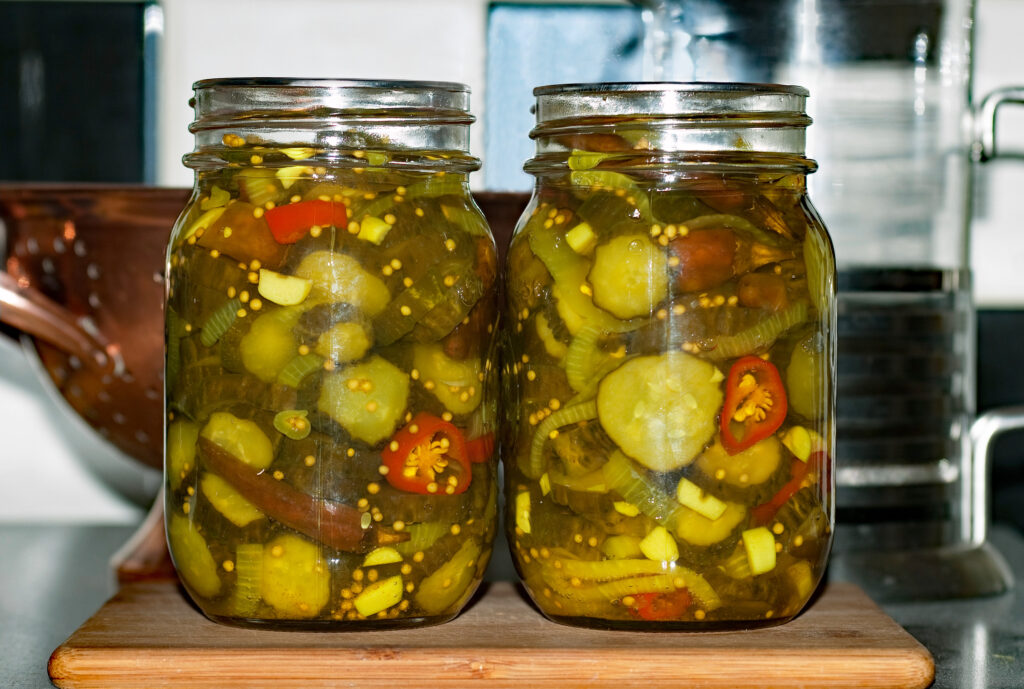 The best thing about this recipe is that you can experiment with the different flavors of Fruit Vinegar that we carry to create flavor profiles that you can't get anywhere else. Our personal favorite is to use Berry Basil Fruit Vinegar and our house Pickling Spice with Cucumber Slices. You can also use Green Tomatoes for a wonderful addition to almost any sandwich.
Ingredients:
Directions:
Place cucumbers and onions in a large bowl; set aside. Combine remaining ingredients in a saucepan; bring to a boil. Cook and stir just until the sugar is dissolved. Pour over cucumber mixture; cool. Cover tightly and refrigerate for at least 24 hours before serving.
Select any combination of spices and vinegar to make truly unique flavors!